Quality
The Fenix E05 is constructed of a textured aluminum that feels solid (for its size). It comes with an extra O-Ring as well as a key ring for attachment. The light is actuated by twisting the rear assembly. Some people complain about the lack of a click button which was an initial downside for me, but having owned my E05 for about 5 years now, I have a feeling its lack of mechanical parts played a role in its durability and reliability.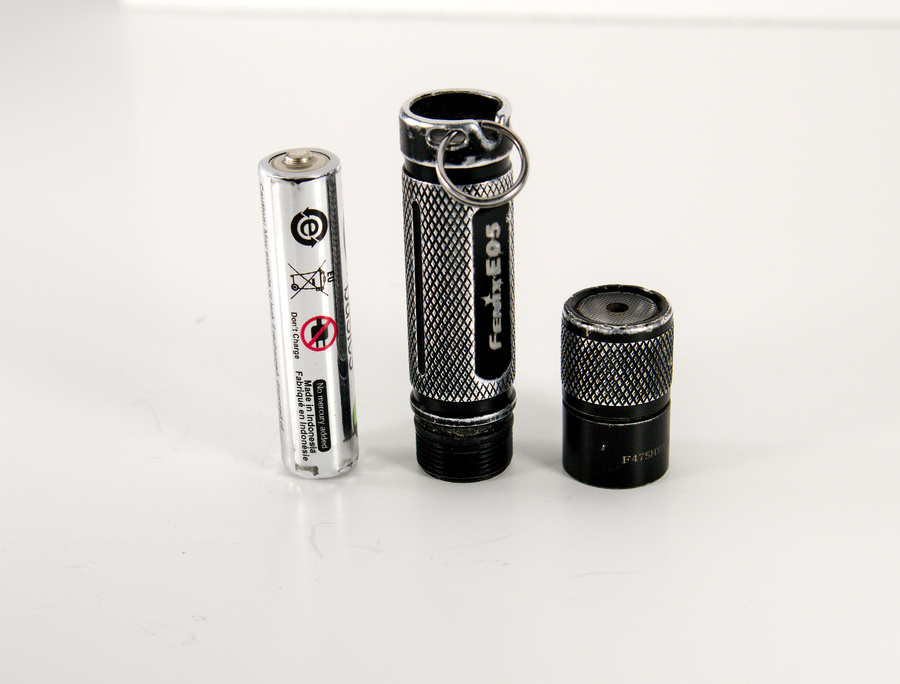 Utility
Having a flashlight on your person at all times is probably one of the most undervalued EDC items that we carry. This particular light is designed to to specifically be an everyday companion. One feature that sets it apart from other keychain flashlights is its floodlight beam style. It is specifically designed to illuminate a larger work area, while sacrificing the distance you can throw a focused beam. In some situations where you are interested in illuminating something farther than about five or six feet you probably want to go with a different beam style. However, you'll find that for most day to day tasks the intensity of the light is more than sufficient.
Some of my favorite features of the E05
Uses readily available AAA battery
Keyring hole is built into the frame of the light (I've owned this flashlight for about 5 years and it has outlasted 2 different keyrings)
Waterproof
Size is about as small as you can get using a single AAA battery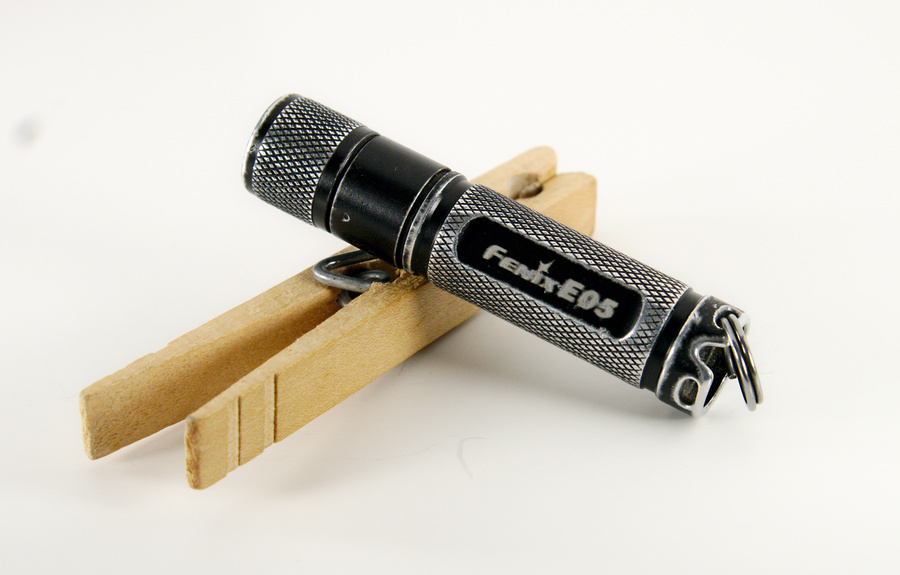 Value
At $20 dollars the Fenix E05 is very affordable while still going above and beyond what most people have attached to their keys. I purchased mine in 2011 and it has been on my keychain every day since then. For most people this thing is practically bomb-proof.
Specifications
Weight
  <th>
    Battery
  </th>
  
  <th>
    Switch
  </th>
  
  <th>
    Max Output
  </th>
</tr>

<tr>
  <td>
    .44oz (excluding battery)
  </td>
  
  <td>
    1 AAA
  </td>
  
  <td>
    Twist
  </td>
  
  <td>
    85 Lumens
  </td>
</tr>