Overview
Forged from a single shard of steel, the Gerber Shard is a simple and affordable keychain tool.
It offers four tools:
3-d Philips screwdriver bit
Small and large flat head screwdriver bits
Pry bar[1]
Bottle opener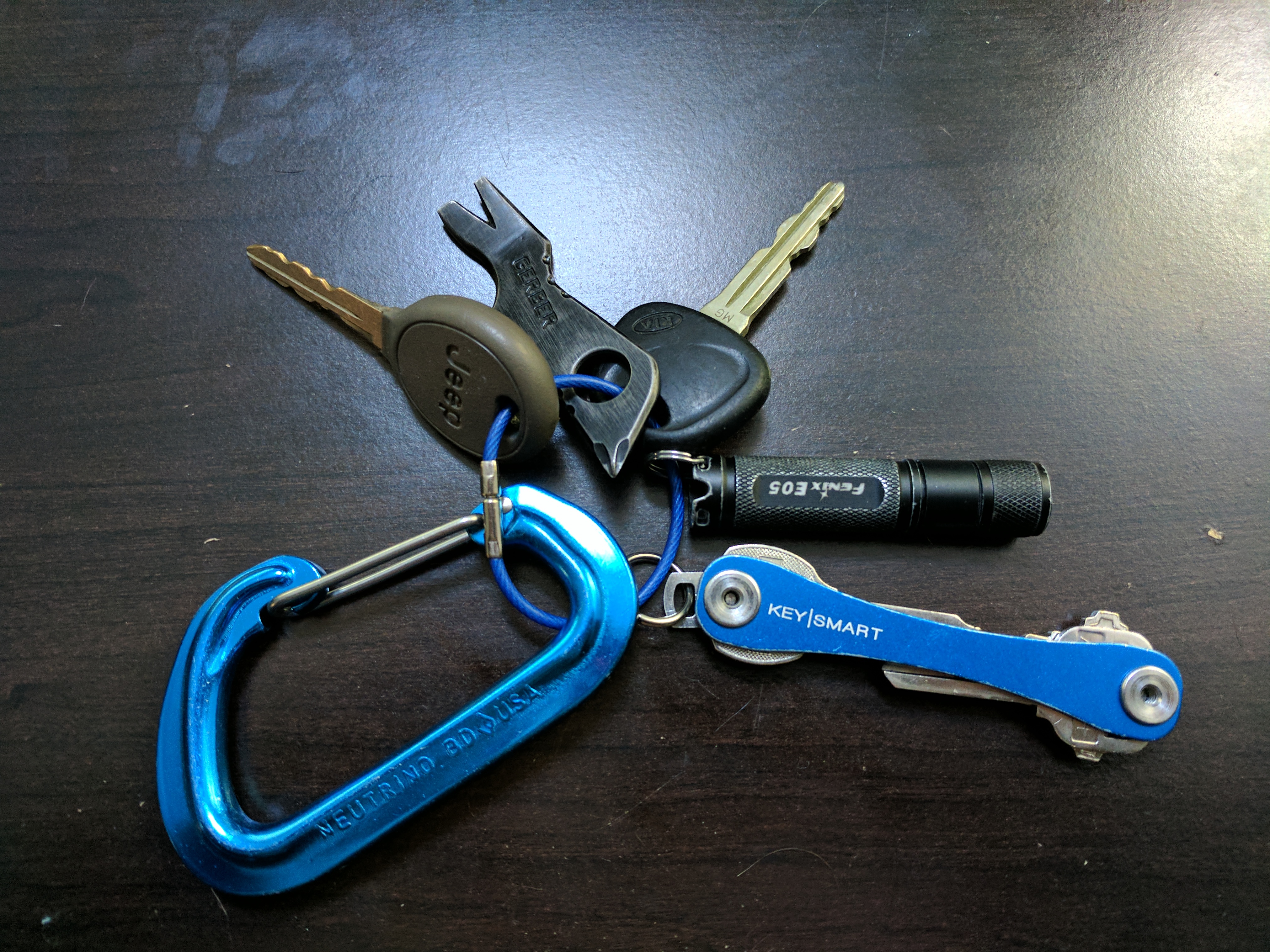 The Good
I've carried this keychain tool for approximately one year to date. In that time, I've found the Shard a capable companion. Its slim and lightweight form factor allows you forget that you have such a useful tool.
The most useful tool to me personally has been the Philips head screwdriver and bottle opener. The 3-d bit works surprisingly well and is useful for differently sized screw heads due to the angled design of the bit. Also, I should mention that you can get a good amount of torque with the Shard due to the angle of the bit.

The pry bar is a nice addition and works quite well for the size of the Shard. I've been able to remove large nail heads with it a bit of work. The pry bar can be used as a scraper for old paint or opening paint cans. The secondary use for the pry bar is opening boxes or packages with the sharpened inner edge.

The Shard fits perfectly to your hand when using the bottle opener.

The titanium nitrite finish is very durable.
The Bad
The only negatives for the Shard only pertain to the driver bits:
The flat head bits can be hard to use, especially if you don't have room to angle the Shard appropriately.

The Philips head bit has a short reach and can be hard to use if your keychain ring is small or full of keys.
The Ugly
The main take-away message: if you carry a bottle opener on your key-chain then you should consider switching it to the Shard because it is probably lighter, you get driver bits and a pry bar. For the price point of $7 USD, the Shard is an unbeatable value.
Specifications
Weight: 0.6 oz / 17.0 g
Size: length: 2.75"
Material: Stainless steel with titanium nitride coating
Additional Pictures: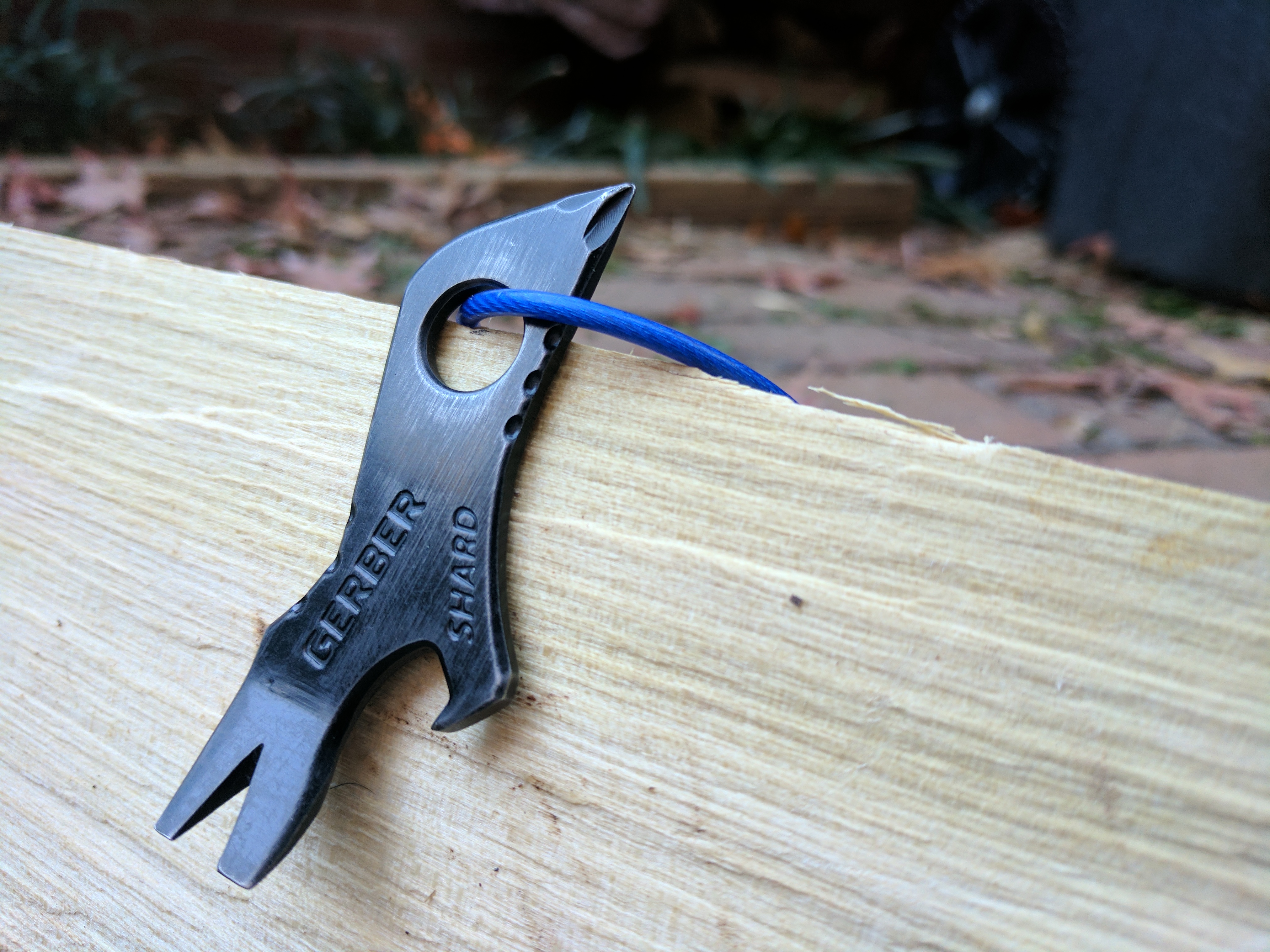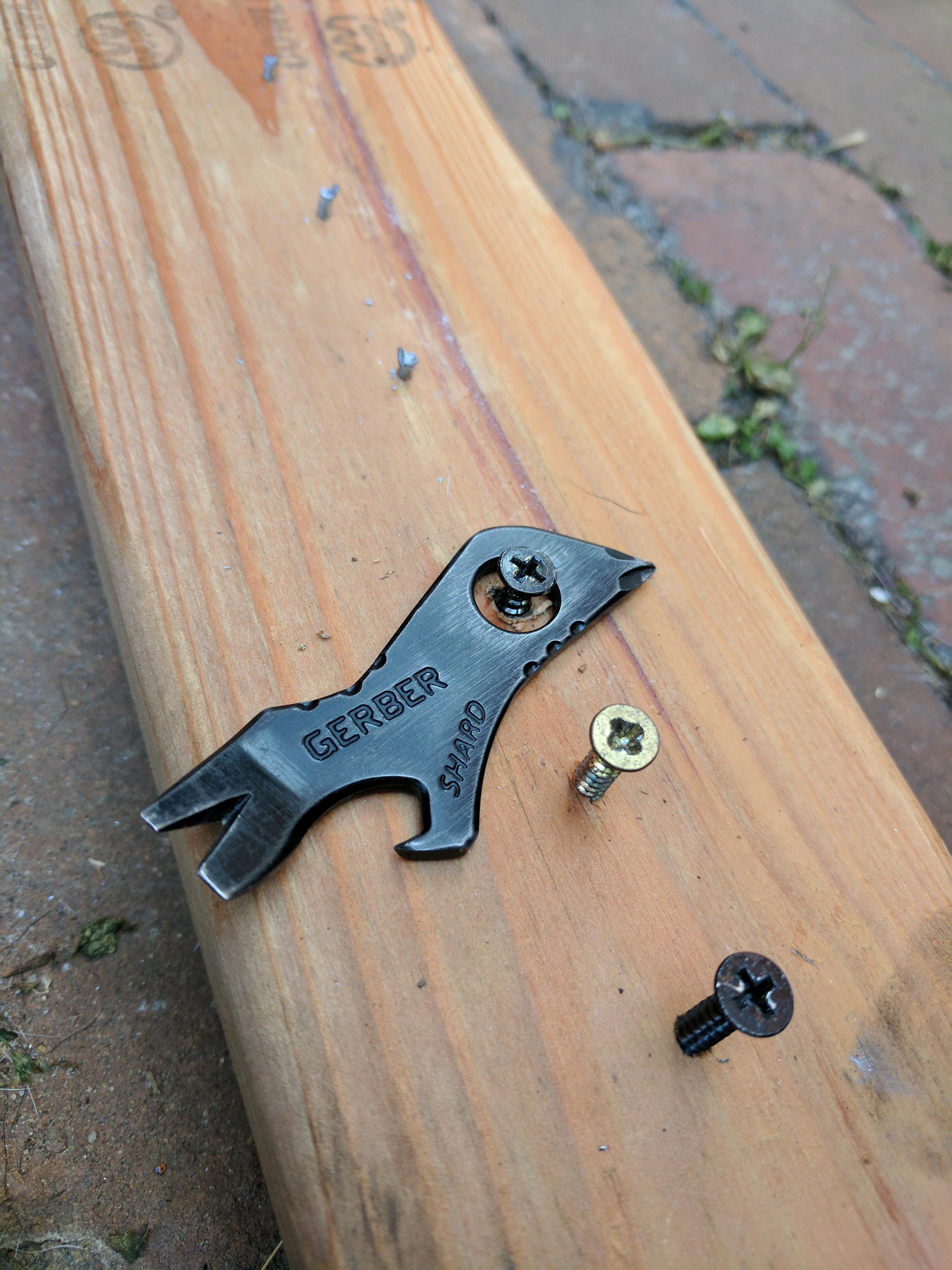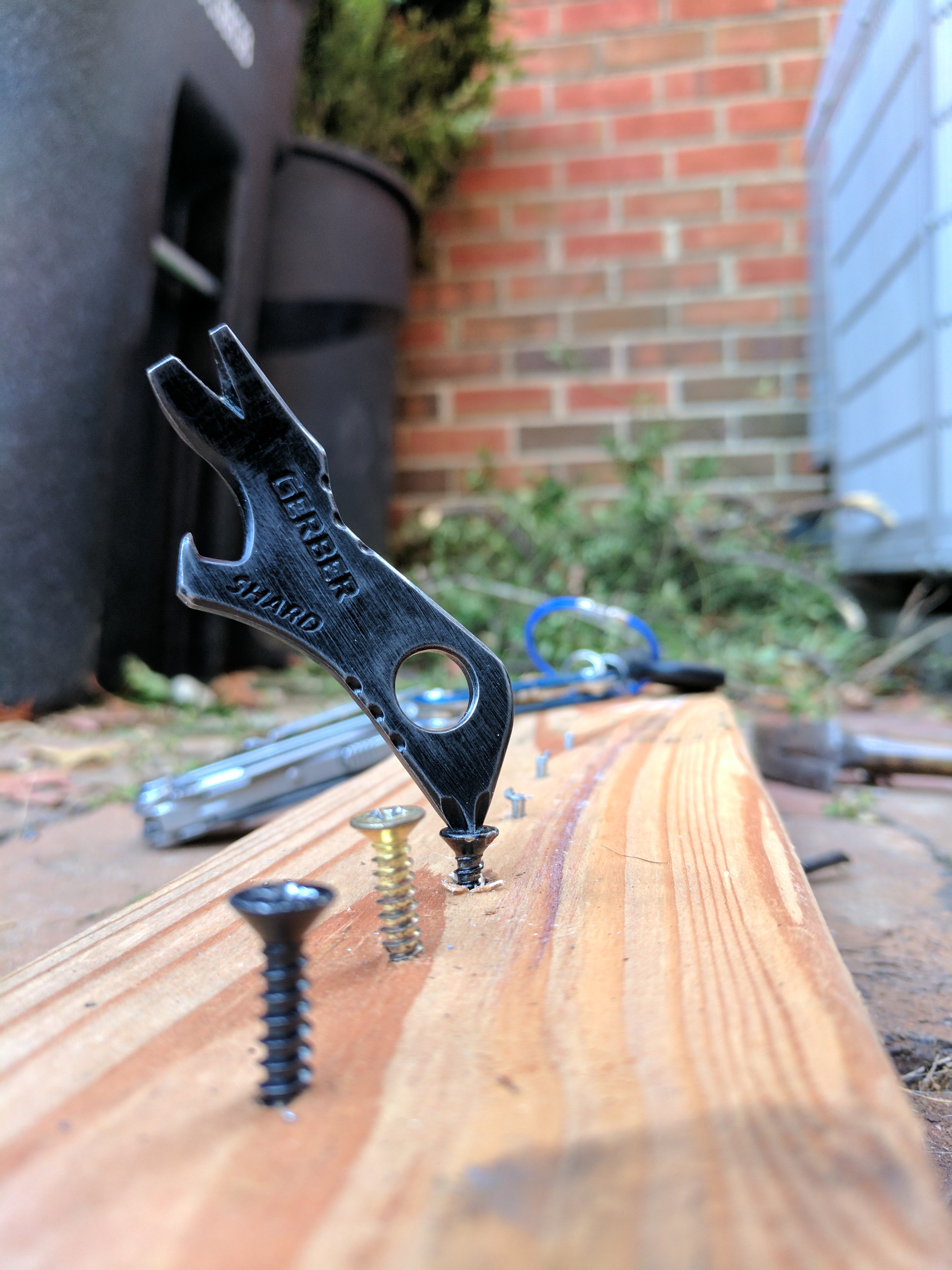 ---
The pry bar can be used as a cutting edge or nail head remover. ↩︎